Wagner EWAR Recessed Automatic Disinfectant Disp.
Specifications
Item no.:

823727595

Material:

Stainless Steel 316

Finish:

Brushed

Model No.:

WP 208E-7

Series:

A-LINE
€

377.00

(p/pc excl. VAT)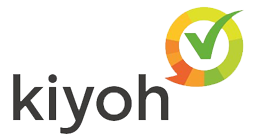 Customersatisfaction 9.1 / 10
Wagner-Ewar WP 208E-7 Sensor disinfectant dispenser in stainless steel (AISI 316L) for flush mounting. All-stainless steel housing; all corners fully welded, visible surfaces satin finished and brushed. With touch-free operated disinfectant pump with 950 ml tank. Designed for standard disinfectants. Inspection slot to indicate fill level. Accessible for refilling through lockable, removable front panel with fall protection. Keyed alike cylinder lock in corrosion-resistant zinc die-casting. Delivery includes fixing material and batteries. Dimensions: 148 x 448 x 120 mm.
Sensor disinfectant dispenser in robust, germ-reducing and easy-care stainless steel (AISI 316L).
All-stainless steel housing; all corners fully welded, visible surfaces satin finished and brushed. Further available surfaces: see below.
With EWAR® eModule touch-free operated disinfectant pump with 950 ml tank.
Tank with large, lockable refill opning.
Designed for standard disinfectants.
Note: Not approved for medical areas.
Inspection slot to indicate fill level.
Accessible for refilling through lockable, removable front panel with fall protection.
Keyed alike cylinder lock in corrosion-resistant zinc die-casting.
eModule battery-powered with two 1.5 V Baby/LR14 batteries.
Power supply available as an option.
Wear parts and front panel can be replaced as modules.
Installation dimensions: 150 x 450 x 110 mm
Mounting: With four screws in wall opening through fixing holes in the side walls.
Delivery includes fixing material and batteries.
Weight (in kg): 3,4