SPECTRO Foam Soap Eco Soft 2x5 L
Specifications

Item no.:

84600778A

EAN code:

7442142185130

Model No.:

PRCA17

Series:

A004040
Your price
€

34.67

(p/box excl. VAT)
Regular price

€

38.52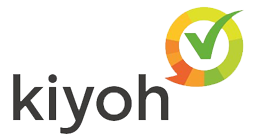 Customersatisfaction 9.2 / 10
Product information SPECTRO Foam Soap Eco Soft 2x5 L
Fragrance-free and uncoloured ecological foam soap with extra skin care. Particularly suitable for foam dispensers.
Direction for use:
Apply plenty of the product on the hands. Thoroughly rub in, wash the hands with clean water and preferably dry with clean paper.
Aplication:
The nurturing features prevent dehydration of the skin with frequent use. The product is also hypoallergenic.
Technical properties:
Colour: Colourless
Fragranced: Unscented
pH level: 6.0
There are no attachments for this product yet
There are no attachments for this product yet